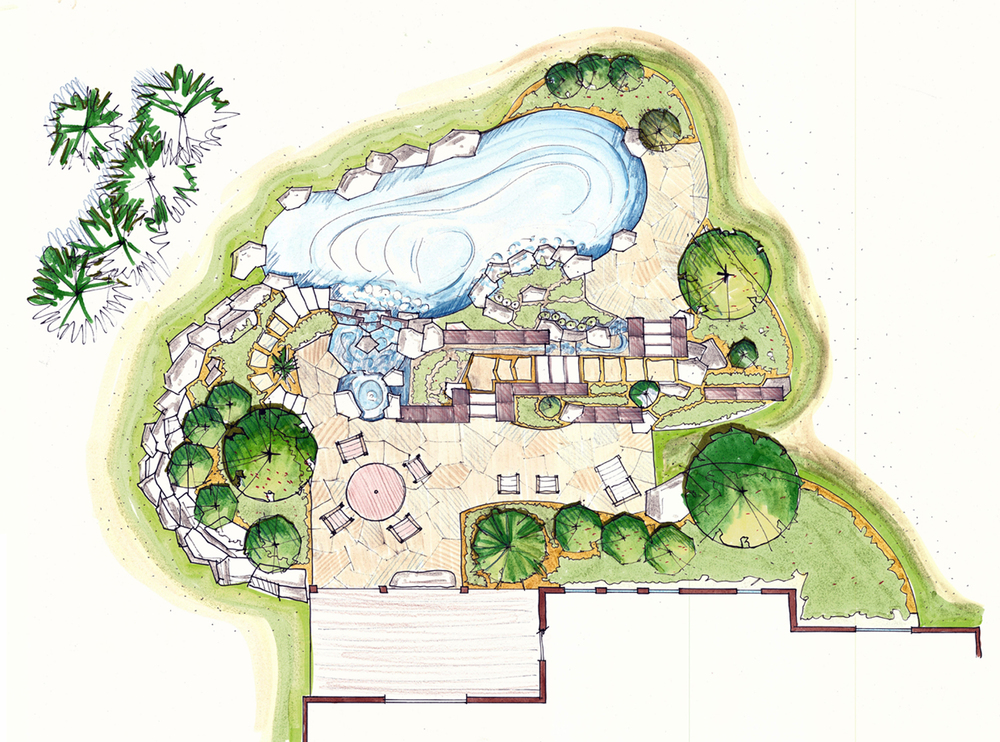 Performance Pool & Spa has been the trusted name in swimming pool construction in Lincoln Nebraska and surrounding areas. We're the Midwest's premier professionals, delivering quality results fast, each time and every time. We build high quality, durable and attractive swimming pools to your backyard.
When you're deciding what kind of swimming pool will transform your backyard into summer paradise, there are a lot of great choices. Whether you're thinking about an above ground pool or an inground swimming pool, large or small, Performance Pool & Spa has dozens of swimming pool designs to meet your needs.
Choosing the Right Type of Pool for You
The first thing you need decide is what type of swimming pool do you want?
How Do I Choose the Right Pool for My House and Backyard?
Inground Swimming Pool
Inground pools offer a variety of materials to choose from, each having their own benefits:
Above-ground Swimming Pool
Above ground pools, as the name implies, is a swimming pool that's constructed above the soil in your backyard. They aren't considered permanent, but are often economical and simple to build. Performance Pool & Spa offers two types of above ground pools:
Performance Pool & Spa put together some valuable information, designed to help you make the decision as to what might be the best pool for you and your family.
Additional Pool Design Questions to Consider
How much work do I have to do to keep it clean? What types and quantities of chemicals do I need? Performance Pool & Spa will help you understand exactly what it will cost you to maintain your new swimming pool, and help you understand what you need to do keep it clean.
Common Pool Installation Questions
How soon can I really go swimming? What is the process and who actually does it?
Common Swimming Pool Service Questions
Can you open and close the pool? Can I take care of maintenance, or do I even want to?
Swimming Pool Landscape Questions
Will you have a concrete or stone pool deck? A patio? How will the pool work with the rest of your yard?
It's safe to say you'll have a lot of questions to ask. Thankfully, we make it fun! Performance Pool & Spa comes prepared. We'll help you pick your perfect pool from dozens of computer designs and layouts.
Get Quality Pool Design From Performance Pool & Spa
Don't take chances with a fly-by-night pool builder that may end up costing you more in repairs and renovations than your new pool is worth. At Performance Pool & Spa, we'll help you through every step of the swimming pool design process, answering any question you have. Our focus is on quality that's designed to last a lifetime. Call today to schedule a consultation with your Performance Pool & Spa office, and get started designing the backyard oasis you've always imagined.