Building and installing a new pool may sound like an overwhelming project. That's why we take care of everything and explain the whole building process to you so it's easy to understand.
In-ground or above ground, that is the question.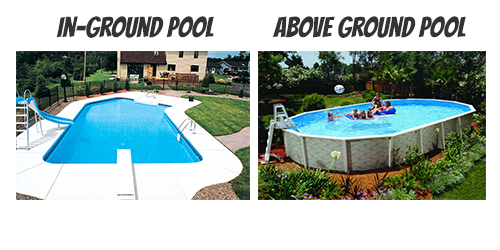 There are a few different kinds of pool and they also have their own advantages and disadvantages.
In-ground Swimming Pool
Above-ground Swimming Pool
Above ground pools, as the name implies, is a swimming pool that's constructed above the soil in your backyard. They aren't considered permanent, but are often economical and simple to build. Performance Pool & Spa offers two types of above ground pools:
Standard Above Ground Pools
Above Ground Pools
Do you have a budget for your new pool?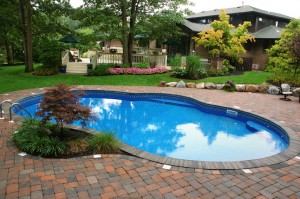 Price is a very real and important concern for homeowners considering a pool. Performance Pool & Spa will always provide you with an upfront, honest assessment of what it will cost you to install a pool in your backyard. Here are some general guidelines around in-ground and above ground pool cost:
In-ground pools will transform your backyard into a relaxing and refreshing getaway, but cost quite a bit more than above ground pools.
In-ground pools incorporate an overall feel for what you want your backyard to be. Performance Pool & Spa will help you decide how you want to use your backyard, pool, and living area to create an area that makes sense for your family. The choices you make while figuring out your inground pool will decide how your pool will be used.
Above ground pools can be installed quickly and inexpensively compared to an inground pool. However, above ground pools tend not to look as nice out-of-the-box. At Performance Pool & Spa, we recommend accompanying your above ground pool with some landscaping or decking.
Let the ground breaking begin!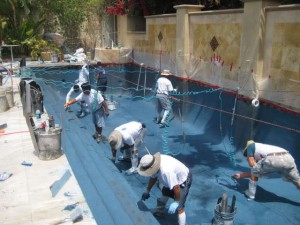 After you've decided which type of pool you want and we help design it, it's time to start preparing your landscape and start the construction of your new pool.
Our experienced crew will get the job done right and in a timely manner. This stage of the building process is the most enjoyable for our customers because they can actually see their pool start to take form.