Performance Pool & Spa has a wide variety of swimming pool water features that can be added to any pool to help make it stand out and give it a WOW factor. We offer pool fountains, pool waterfalls, and pool deck jets that can meet the needs of the most creative imaginations out there! Find out what we can do for you!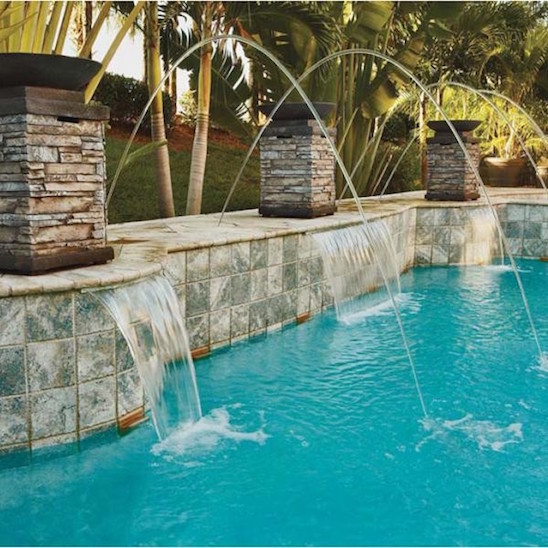 The simple addition of deck jets can make your pool stand out and give you the added feature to complete your pool. Performance Pool's deck jets can shoot a stream of water up to 13′ at a 45 degree angle. Our standard deck jet package includes 3 mini-deck jets and installation. We can install more jets than standard package; however, each deck jet beyond 3 will be charged individually.
3 Deck Jet Package with Installation
– $1199
Additional Jets
– $299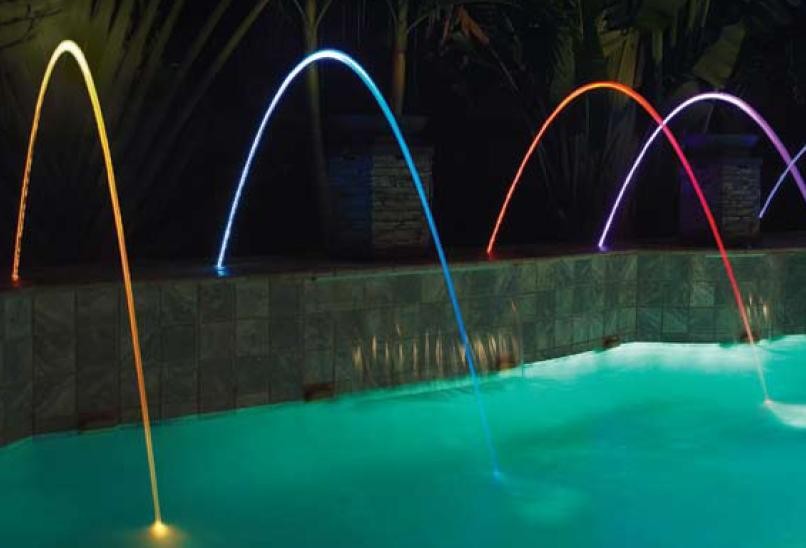 Pentair Laminar Fountains
are by far the best on the market and what we offer. These fountains are the WOW factor. Pentair Laminars create completely clear, uniform arcs of moving water that originate from your pool deck or surrounding landscape. At night, these translucent streams are brilliantly colored with an LED light source. The result is a water effect that adds an elegant entertainment to your pool.
Pentair Laminar Fountain with LED
– $1199 / each