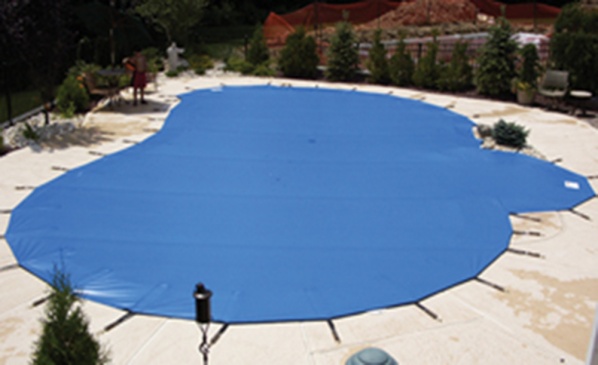 When you live in Nebraska, you must close your pool down each year for the winter. Closing your pool down helps to ensure that your pool doesn't get damaged or risking freezing your plumbing lines. Pool safety covers are primarily used to winterize your pool at the end of the season.
Benefits of Safety Covers
Performance Pool swimming pool safety covers are made of an extremely strong mesh material that can support several hundred pounds without collapsing. Meaning that a two or three full-grown adults could comfortably stand on the cover without worry!
Most importantly, safety.
Mesh safety cover is anchored to your pool decking for safety.
Winterizing your pool. Keeps winter debris out.
Safety cover allows snow to melt into the pool water and get filtered.