We are proud to announce that through our excellent customer service and knowledgeable employees, we've won a few awards.  The achievements listed below are given to companies by Home Advisor.  We just wanted to thank our loyal customers for all of your business throughout the years.
Feel free to view our profile on HomeAdvisor and read our Customer Reviews on our website. Thanks again for your business!

The Top Rated award is given by HomeAdvisor to businesses that have an overall high rating and recommended businesses.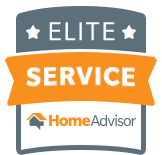 The Elite Service Professional award is given to businesses with the highest rating for superior customer service.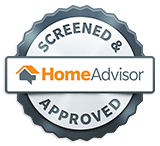 The Seal of Approval award is given to businesses that have been screened by Home Advisor and passed the test.